Joanne made an amazing meal for Father's Day. I wasn't allowed to do anything, so instead I made hot sauces with the girls.

The Menu:
Grill-Roasted Spatchcocked Whole Chickens cooked over charcoal with hickory chips for smoke
Alabama white barbeque sauce
Twice-cooked New Potatoes ("Smooshed Potatoes" she calls them)
Fresh Corn on the Cob
Homemade Rhubarb Pie with Homemade Crust
Four Homemade Hot Sauces!
If you've never had roasted chicken on the grill with Alabama White Barbeque Sauce, you haven't yet lived. I like "regular" bbq sauce too, but white bbq sauce is something of its own.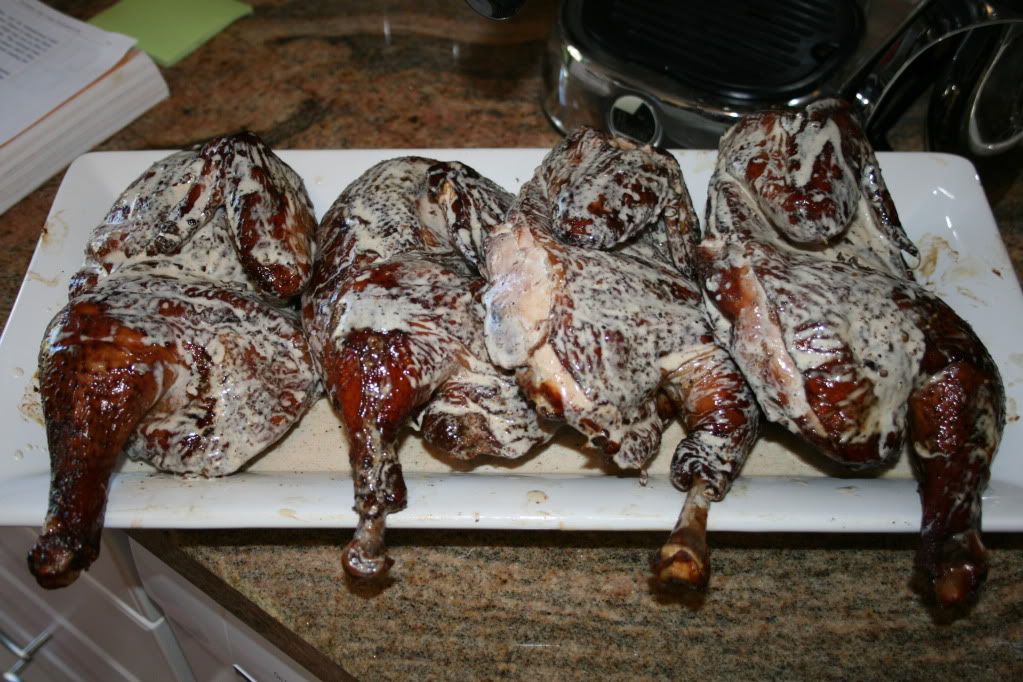 "Smooshed" potatoes:
Fresh corn on the cob: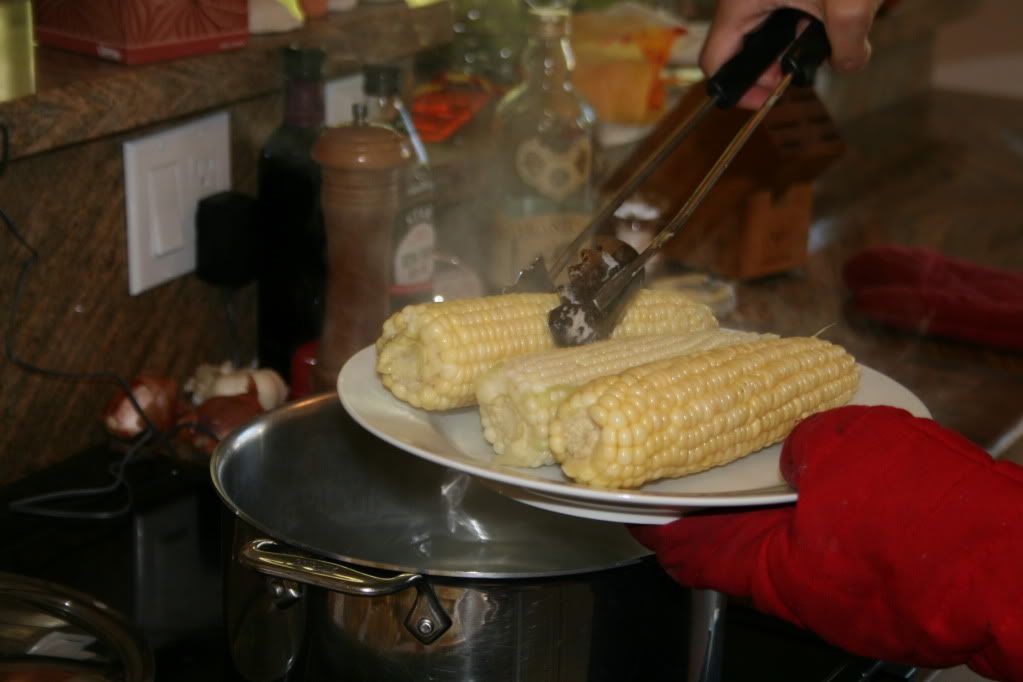 Homemade Rhubarb Pie: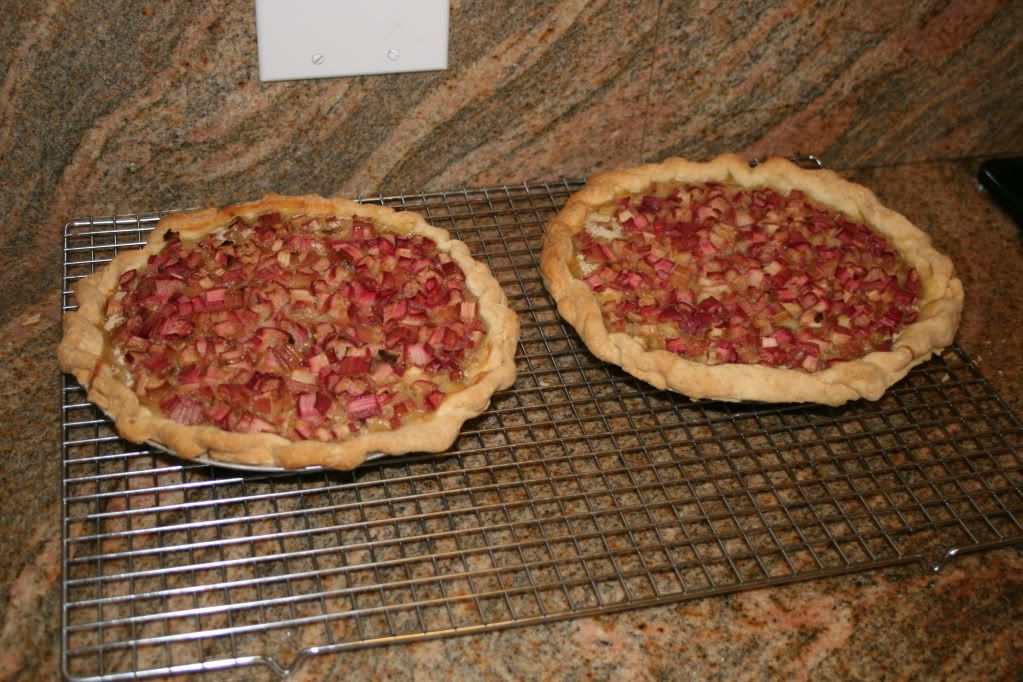 But what's a feast without Hot Sauce? I spent an hour or so in the kitchen with the girls whipping up a batch or three of sauce with some peppers we'd bought earlier in the day at a local market. We bought some Fresno's (my new favorite sauce base) Habaneros and some Serranos.
Here's the feast with the sauces:
The girls made labels. That's my "Nazi-Face Melter" on the left, followed to the right by "Sour Hot Sauce", "Brain Rain" and "Happy Hot Sauce" and my unlabelled Habanero-Serrano-Cilantro-Lime sauce. Haley wanted to make a really sour hot sauce, so we made one:
"Sour Hot Sauce"
4 Fresno Peppers
Juice of three lemons
Garlic
Shallot
Salt
In case you can't tell, on the label that's a hot pepper holding hands with a lemon. They're friends in sauce.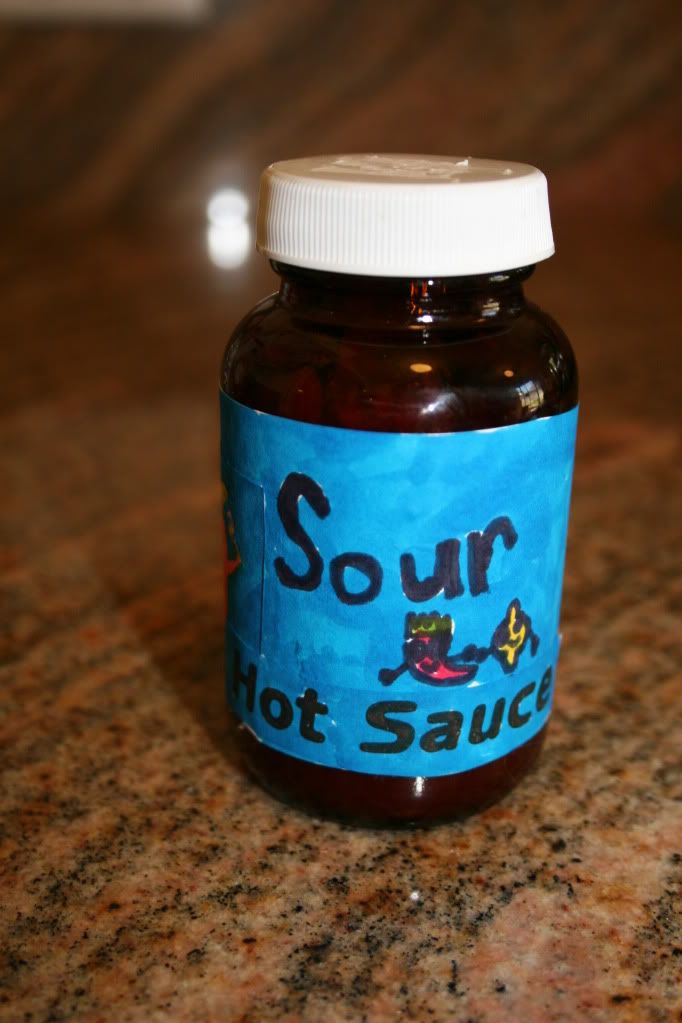 Zoe wanted to make a sauce that was hotter and had fresh herbs in it. She called it "Brain Rain"
"Brain Rain"
3 Fresno Peppers
1 Serrano Pepper
Juice of half a lemon
Juice of half a lime
1/4 cup white vinegar
Garlic
Shallot
Salt
1/2 tsp fresh basil leaves
1/2 tsp fresh cilantro leaves
1/2 tsp fresh parsley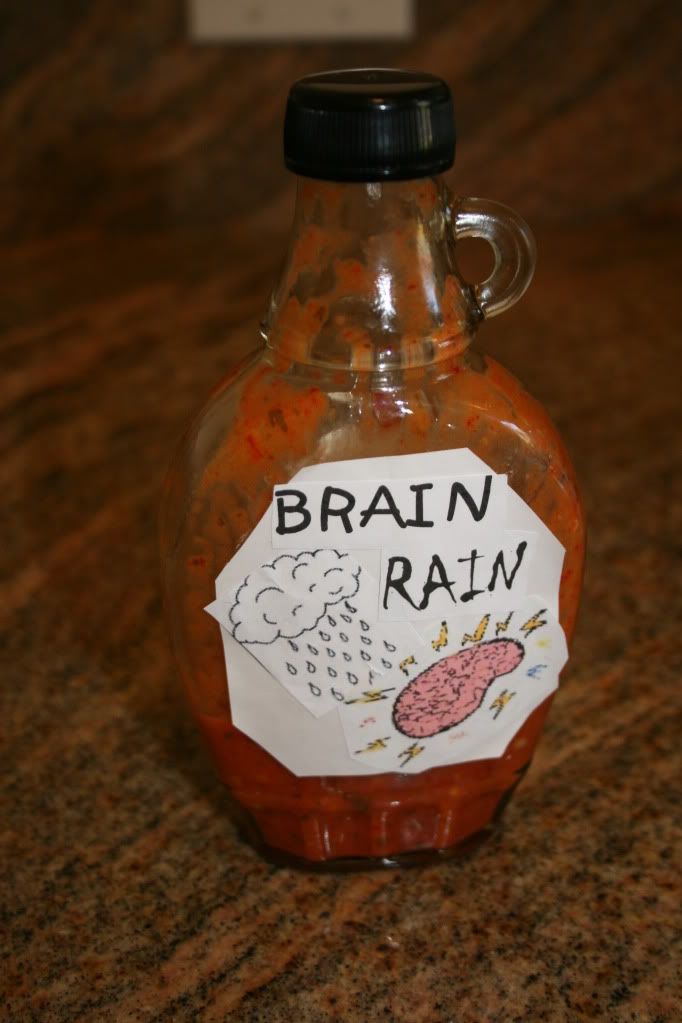 And here's my concoction of the day,
Habanero-Serrano-Cilantro Sauce
7 Orange Habanero Peppers
4 Serrano Peppers
Juice of half a lemon
Juice of 1 1/2 limes
1 tbs fresh Cilantro
3/4 cup white vinegar
Salt
Freshly ground Black Pepper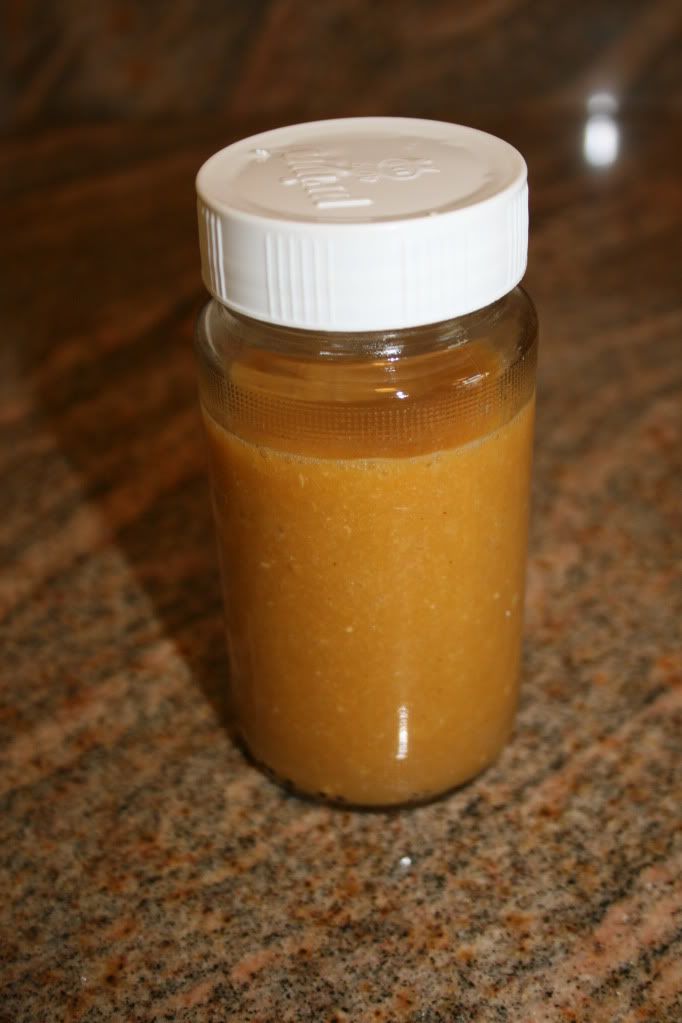 Here's the lineup: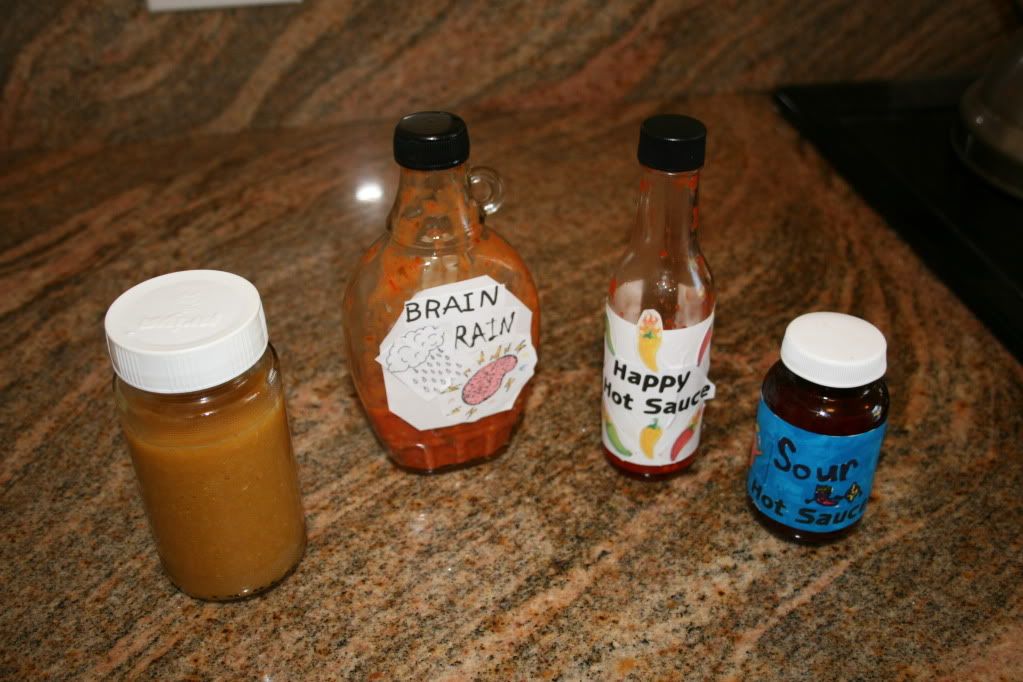 Hot Sauce was from last week when I did Fresnos, vinegar and salt. It was my first sauce, and wasn't very hot hence the "Happy" part.
Though I can say we were all happy as we gathered around the table on Sunday!